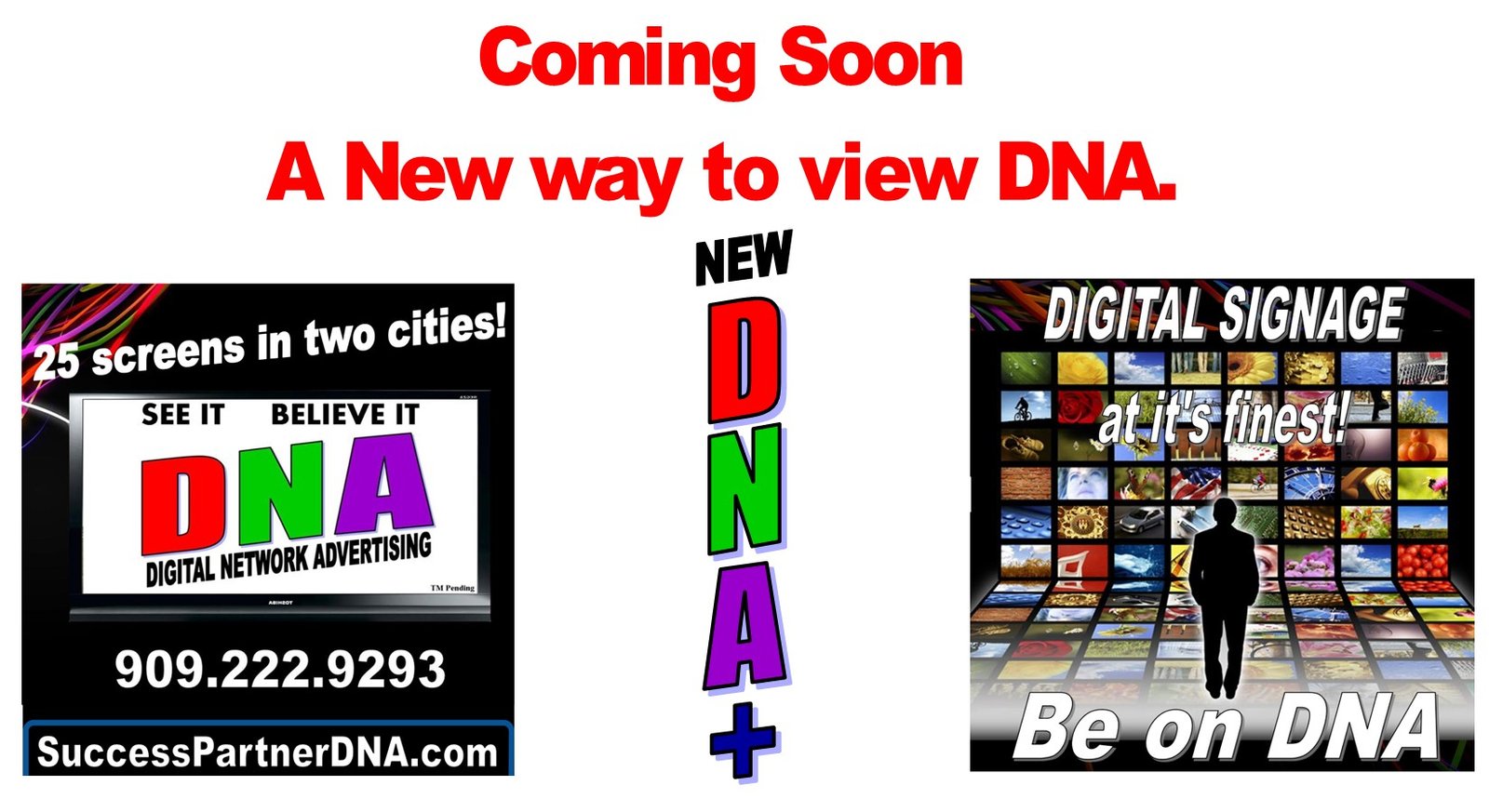 NEW DNA Key Benefits & Pricing
Stimulate customer purchases with digital signage: 59% of people who see digital signage content want to learn more about the topic shown.  Show them the way to learn more!
Drive brand awareness and interactivity by displaying our new DNA social media widgets, from which your own social media can display to, using your own attractive content.
Promote special offers or up-sell products by focusing on high-margin items. Change your graphic anytime. You could achieve 100% ROI within 7-12 months of deployment.
Save money and the environment by no longer using traditional marketing materials, like flyers and paper menus.
We remotely manage the local network, or site-specific advertising, even if you are in multiple locations.
We can run ad campaigns using Proof of Play reporting. (Extra pricing)
Inspire customers to share their experiences on social media and attract more patrons. "Like & Subscribe to this content"
Minimize perceived wait times at checkout with content that tells a story about your brand. Use that time to spur more sales.
Contact us for more information on the New DNA Plus!
Ronald Witte, Success Partner
Cell: 909-222-9293